Generally by the word " STRESS" we mean the phase in which we feel overloaded and burdened, and wonder whether we can cope up with the pressure placed upon us. Stress can have both positive and negative effects on us, one that makes us more focused and determined towards fulfilling our work, and other which leads us to a blocked mindset having a negative approach to day to day work. The latter is which overrules most students before exams so here are 9 ways to deal with your stress.
   PLACE YOUR TIME AND MINDSET PARALLELY
Organize your time, according to your syllabus. Try completing as much as you can without pushing your mental capabilities. Work on what you have decided, stop yourself from diverting from the path. Try sticking to your plan and finishing the portions decided for that day.
  BUILD YOUR CONCENTRATION SKILLS
Keep away from the constant 'Tweet Tweets' and 'Beep Beeps' for some time and focus on the work that you are doing. Even if its for twenty minutes, do not multitask but shut the door to all kind of distraction in these 20 minutes. Exercise, meditate, take a breath of fresh air and start studying again the same way.
3.  DO NOT CRAM IT ALTOGETHER
You cannot learn anything by gulping your subject all at once. Also you cannot be sitting with one topic for the whole week. So its important to tick out what you are going to study, and do accordingly instead of trying to have it all at once.
Its important to have healthy food, drink loads of fluid and sleep in a maintained time. Do not disrupt the 'Human clock' by changing your time routine which indirectly affects your nervous and digestion system. A big cause for your disturbed anxious behavior before exams.
 

DON'T PUSH IT TOO FAR, JUST BE YOURSELF.
Everyone wants to learn everything in two nights but that is practically impossible. Our capabilities cannot match up to another's. So we should avoid straining our brains and do as much as we can. In the process of cramming everything, we might end up remembering nothing.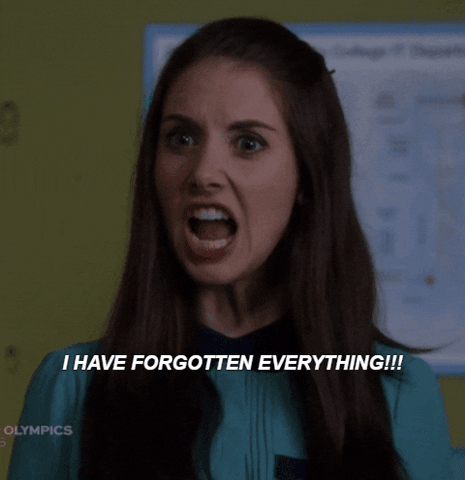 GIFT HAPPINESS TO YOURSELF
Find out ways to make yourself happy. Stay away from any kind of stress. Family problems, peer pressure, misunderstandings or any others. Entertain yourself, don't pile yourselves with books. Lighten up, laugh, and vary your mode of studying from time to time. Do what makes you happy which will naturally not make study seem like studying.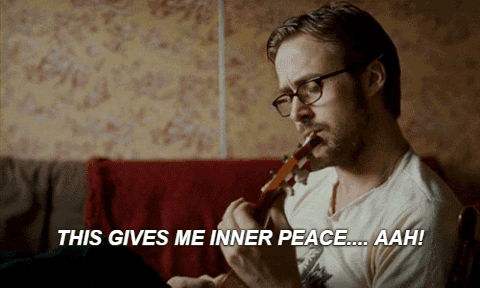 DON`T WASTE YOUR TIME ENQUIRING
Instead of calling your friends and asking how much they are done with , we should extend our own portions to study. Inquiring makes us nervous , and disrupts our flow of thought . Explaining others about already learnt topics or spilling out our nervousness to our friends , does nothing but waste time. Instead try to be cool, take a breath and work on upgrading ourselves.
 DO NOT LET ANY KIND OF PRESSURE RULE YOUR MIND
Pressure can come to us in many ways. It can be Internal or External. Internal pressure comes in, when we place ourselves with thoughts of failure . Or we let our past-failures de-motivate us. External pressure can be coming from our parents or peer groups . Like being compared to others or compelled to do something beyond our capabilities. So we need to not let these pressures overrule our own confidence or bring down our will power.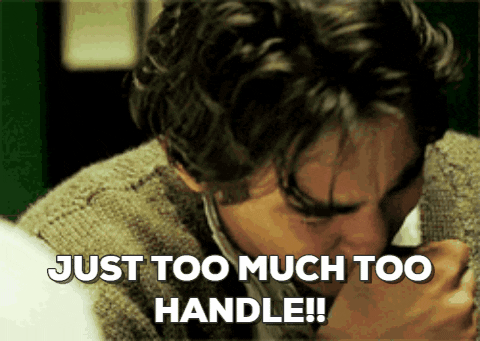 STEP AWAY FROM POST- PLANNING
            Often before exams we find ourselves planning for after-exam parties more than concentrating on the exam . we indulge ourselves in adding members to the plan or making arrangements for it. The imagery of the blast we are planning to have leaves us daydreaming with excitement . This pulls us away from the trail of studying. So its a big No No!!                                                                   
Always think positive — after all, you won't know otherwise until your teacher hands back the test. So sit back and keep telling yourself that you worked hard, you know the material, and you were well prepared. With that combination, the results should be just fine. And what to do if you know you did your best to prepare, but the grade doesn't reflect your hard work? Think of that test as a way to see what you need more help with rather than a judgment on how smart you are. Maybe you need to look at the way you're studying, or ask for help in certain areas. Keep everything in perspective: one bad grade is not the end of the world.